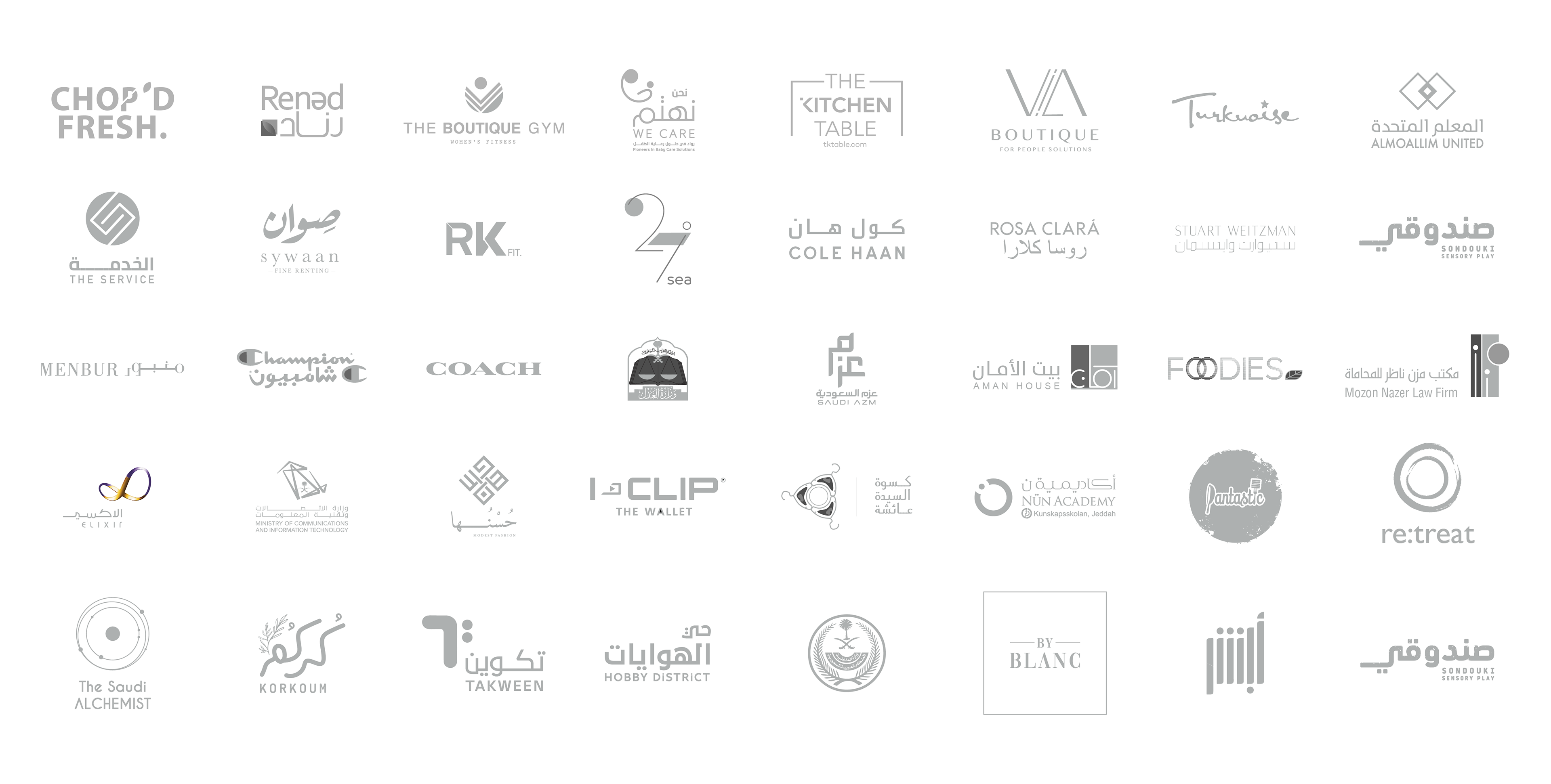 01. Working with Design Bureau was a true pleasure since the brand creation, They were on our side to support and create with creativity! They assisted Kaaf Meem reaching to where it's standing today and we will definitely work with Design Bureau again.
02. I worked with Design Bureau on my fashion brand Hosnoha They gave multiple options and ware very flexible modifying according to the brand vision. They were easy to work with and delivered great work while maintaining the time schedule that we agreed on They are always there for any future help which I find as a great characteristic.
03. I am very happy with Design Bureau's work for my brand. They were able to to understand and adapt the brand's identity and essence into a truly timeless icon through a very clear and seamless process. They are creative, professional and effective. Working with them was enjoyable as well! I would definitely use their service again.
Re:Treat & The Saudi 
Alchemist
04. Just wanted to say working with Design Bureau has been a great pleasure. They are very creative helpful and effecient. Working with them made me feel like I was working with family, they were very attentive to every need, and compassionate with all our feelings towards the website I highly and trully recommend them to bring your project to life.
Shahad Dulijan & Mashael AlSaud 
05. We greatly appreciate Design Bureau's creativity and constant efforts in helping us find our true identity. They have been very accommodating in helping us get the right vibe for our Business and we wouldn't hesitate to work with them again. Thank you Design Bureau!
05. I've hired Design Bureau for my website Sywaan, they handled all the desgining from the company profile to the website and social media posts, I can't begin to explain how satisfied I am, their dedication and attention to detail is remarkable. They asked the right questions and brought my vision to life so beautifully. They will for sure be my first option in future projects.